05/10/09
Cancun, Mexico, a world tourism resort of the first magnitude sits idly by today, teetering on a massive economic downtown as the world at large goes about it's business Twittering away about professional athletes on steroids, beauty queens in underwear and the U.S. First Lady, Michelle Obama's, wardrobe. Forget that Mexico was shut down for almost a week and that swine flu A(H1N1) had taken the tourism industry by storm, it's Oprah, KFC Chicken and Star Trek that has all the planet a'twitter right now. Twitter being the new wave of social networking applications that along with text messaging has become the island worlds equivalent of the Coconut Telegraph, spreading news, rumor, innuendo or as the comedy team of Penn & Teller would appropriately call it, bullshit.
Refusing to fall into a pedantic twit here, bucking the odds, we're going with the scene in Cancun and the rest of the Mexican Caribbean as we debate the value of the new scourge, planet twitter. Today, we'll bring you one of the classic Island Sounds of the Caribbean, Toots and the Maytals doing reggae as it was meant to be in their classic "Pressure Drop" while passing along the happenings in Cancun. So, turn those speakers up, give a listen and a look while catching up on Cancun and the rest of the Mexican Caribbean below.
As you may be aware, Cancun and the rest of the Mexican Caribbean is having a tough time of it right now as incoming tourists and visitors have dwindled hotel occupancy in the region below 25%. But, Cancun is operational, open for business and just as beautiful as she's ever been with good beaches, great water, beautiful hotels and friendly faces. There's absolutely no reason to avoid visiting Cancun for that upcoming vacation or trip, even the World Health Organization believes that stating there's no reason to ban or avoid international travel. http://www.who.int/csr/disease/swineflu/frequently_asked_questions/travel/en/index.html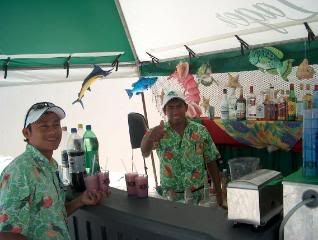 Updated: Sunday 05/10/09
1) The number of severe cases of A(H1N1) currently in Cancun is one (1), the number of total reported cases of A(H1N1) in Cancun to date is two. The number of confirmed cases of A(H1N1) in Quintana Roo, Cancun's home state is 11. The number of suspected cases altogether, the large majority unconfirmed in all of Q.R. is 128. http://www.sipse.com/nota.php?id=36243
Swine Flu cases have been confirmed in 45 U.S. individual states and in Canada. The influenza origins of A(H1N1) are currently being studied by medical geneticists whom hypothesize that the virus started in North America, either in any of the three nations, Canada, the U.S. or Mexico, possibly establishing itself via large industrial livestock farming. Obviously all three nations import and export livestock within North America with Mexico being one of the largest importers of live pigs from the U.S.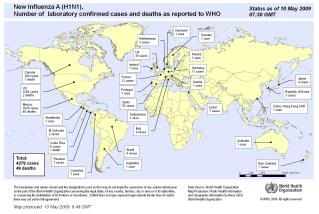 (To view full size version, please click on link) http://www.who.int/csr/don/GlobalSubnationalMaster_20090510_0800.jpg

2) Nine Hotels have consolidated services in Cancun, in layman's terms this means that Cancun Resorts with more than one Hotel have closed their sister resorts and consolidated guests to other hotels in the chain within Cancun. To date 19 major hotels have closed along the Mexican Caribbean from Cozumel to Cancun. The resorts most effected are the Oasis Resorts, the Melia Resorts, the Riu Resorts, the Royal Solaris Resorts, the Barcelo Resorts and the Iberostar Resorts. People with travel plans to resorts in the area should call to confirm not only flights, travel plans but the resort they will be staying at. Note, that your reservations haven't been canceled, only moved to a sister resort in some cases, usually one of the more upscale resorts in the chains. http://www.funjet.com/advisories/advisoryDetail.asp?selectedContent=hotel_status&XMLFile=hotel_status&ID=117&name=SwineFlu&OAC=&plCode= As a result of the Hotel consolidations and closures, the Governor of Quintana Roo estimates that there's been upwards of 10,000 employees either furloughed, cut back on hours or laid off entirely throughout the State. Add diminishing demand in tourism related activities and weakening household budgets related to it in Cancun and there's a major trickle down effect on the downtown areas as well. And, these are quickly becoming very hard times for many Cancun residents as a result that rely on tourism dollars on a week to week basis to survive.
In addition, local newspaper, Por Esto reports that the Akumal Beach Resort has closed until June 1, 2009 due to lack of business.

3) Carnival Cruise Lines has canceled all Mexican ports of call until June 15, 2009, Royal Caribbean also has temporarily canceled all stops in Mexican ports until further notice.
4) Canadian Transat Airlines and Tours has canceled all flights until June 19, 2009. http://www.cbc.ca/consumer/story/2009/05/08/transat-mexico-flights.html
5) Local press reports from the Cancun Airport indicate that 45 flights were canceled yesterday and that many of the flights arriving are only 20-30% of capacity. http://www.poresto.net/quintana-roo/34080-ayer-45-vuelos-fueron-cancelados
6) The major nightclub Coco Bongo's formally announced it reopening and plans "spectacular celebrations" for its guests this weekend in both locations, in Playa Del Carmen and Cancun. Most major clubs are reported to be operating on limited hours, mainly Friday, Saturday and Sunday due to the lack of tourism.
7) Some restrictions still are being applied for safety measures in restaurants, nightclubs and sporting events, typically requiring a 40-50% occupancy in these businesses.
8) Thomson Holidays has canceled all flights to Cancun and Cozumel until May 14, 2009 at which time they will review the situation for potential further changes for clients. http://www.thomson.co.uk/editorial/travel-news/latest-travel-information.html
*Thomas Cook announced cancellation of all flights until May 22, 2009 on May 12.
9) All archaeological Maya ruins sites have been reopened and are accepting visitors including Chichen Itza, Tulum, Coba and Uxmal. Of note, the Tulum night show has been temporarily canceled.

10) All major Eco-Parks are open, including Xcaret, Xel Ha and Garrafon.
11) All shopping centers, malls, restaurants, bars and retail areas are open as are banks and cambios.
12) Public Transportation is fully operational.
13) Ferry Transportation to Isla Mujeres and Cozumel are operational, please note infrared temperature detection checks are being made on passengers prior to entry and exiting the Islas in many cases. Operating hours have been adjusted in many cases due to low demand.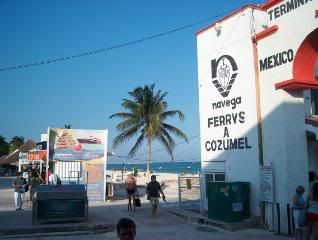 14) The Cancun Airport is open and fully operational, please note infrared temperature detection checks are being made and health questionaires are a requirement to fill out.
15) The large majority of Hotels are open and operational.
16) Major sporting events are opening as scheduled.
17) The Sacred Maya Journey cultural event and reenactment scheduled for Xcaret and Cozumel will operate as scheduled.
http://cancun.travel/events/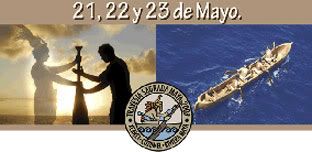 18) The Mexican Baseball League All Star Game and associated events will be held as scheduled starting June 5.
http://cancun.travel/events/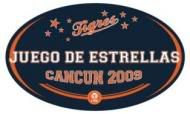 Please keep in mind that we're trying to give you as much information as possible as reported and confirmed in Cancun and the surrounding areas for your enjoyment. It is physically impossible to pass along every finite piece of information thus we've attempted to pass along the major information currently in Cancun. Please consult your travel professionals, airlines and hotel operators along with tour vendors for more specific information.
You can hear it through the Coconut Telegraph…
Dangers