09/28/18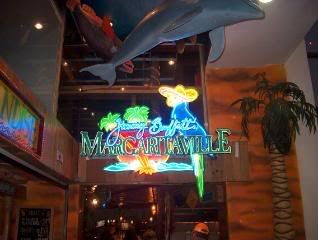 (Margaritaville - Cancun, Mexico By Cancun Casa)
In this version of the Cancun Casa blog, we mix up a bit of Island Sounds, add a little bit of Cancun, Mexico and a whole lot of shaking from Caribbean music maestro Jimmy Buffett and serve up the Halloween boat drinks with the music video "Desperation Samba", alias Halloween in Tijuana, though if you listen well you'll hear Jimmy Buffett's references to one of his more famous Margaritaville establishments, the now former one in Cancun, Mexico, moving to Playa Del Carmen soon, if the coconut telegraph is correct.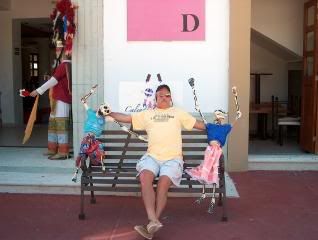 (Calenda Oaxaca - Cancun, Mexico :By Cancun Casa)
In Mexico, Halloween or the more appropriate, Los Dias de los Muertos, or Day of the Dead by way of translation is a bit more subdued than in many places around the world though the Mexicans have been joining and enjoying the customary U.S. style trick or treating more and more each passing year in many places of Mexico. The three day event in Mexico features home style religious and family shrines, visits to the local cemetery with gifts for honoring deceased relatives along with decorations of graves, special meals, a special day of the angels for deceased children, and of course a bit of celebration, including decorations and costumes. In Cancun, school children will dress up for the day in many places and the same chills, thrills and spills will occur over the course of the celebrations as any where else in the world.
(Xcaret- Mock Cemetery By Cancun Casa)
The Mayan will celebrate their own version of Halloween via "Hanal Pixan", a celebration of life, death and the underworld common to the regional inhabitants still honoring pre-Hispanic customs of their ancestors via meals prepared for the deceased and the living alike.

(Hanal Pixan Maya Celebration Promo; Courtesy of Xcaret)
(Xcaret-Mock Cemetery By Cancun Casa)
We now leave you with a bit of the Desperation Samba, Cancun Branch, Courtesy of Bombay Bob, YouTube and of course, Jimmy Buffett…
Disclaimer: CancunCasa claims no rights of ownership, use or otherwise to artistic representations, and they are only presented as part of the story line preceding them; and as made available.
08/27/10
Filed under:
Cancun Casa Blog
,
Island Sounds
Posted by:
Dangers
@ 1:07 am
On a Personal Note…this one's a dedication to someone very close that I
recently lost in my life…It's my fondest hopes that I'll be back and
posting regularly in the near future…Dangers.
07/08/10
Filed under:
Island Sounds
Posted by:
Dangers
@ 8:30 pm
08/28/09
Filed under:
Cancun Casa Blog
,
Island Sounds
Posted by:
Dangers
@ 9:24 pm
For years, I've been addicted to reggae, especially live reggae, the insidious disease infected me at an early age while diving in the Bahamas and later in the formative years of Senor Frog's in Cancun while the nightspot was still attached to it's sister in the franchise world, Carlos & Charlies far from both their current locations in the Cancun hotel zone. It was in those years past that I was cutting my teeth on the "Legend" Bob Marley and the rest of the Wailers, Jimmy Cliff, and before them all, the Maytals.
If there's ever been a style of music that captures the Caribbean Sea and her island soul, reggae must be it, the descendant of Jamaican "ska" and evolving "skank" music, reggae seems to conjure up the soulful sounds of 500 years of post colonial exploration or exploitation, as one may have it. Just listening to reggae one gets the feel of palm breezes, the laid back beaches from Cancun, Mexico to Montego Bay, and the stirring sounds of the wild Caribbean night.
So it's with great pleasure, we bring to you our most recent addition to the Island Sounds collection, the King of Kingston, Jimmy Cliff, a legend in his own right, doing "The Harder They Come, the Harder They Fall" courtesy of YouTube member "Malchick76″ and http://www.soundboyamerica.com.
The video is from the 1972 soundtrack of the film of the same name starring Jimmy Cliff. If you're interested in this and more, including the sounds and life of Jimmy Cliff, we recommend the official Jimmy Cliff site http://www.jimmycliff.com/v-css/home/