06/16/09

Been away, haven't seen you in a while…How've you been…
In truth this blog's writer has been on a bit of hiatus for a week or so due to some of life's trials and tribulations, regular followers of the blog will note the loss of a dear friend of ours, Carney, in the blog below this, while we've been dealing with some other serious issues as well. As the old adage states, when it rains, it pours, and life's been dealing us quite a soaking lately. However, it has occurred to us via the thoughts of the more intelligent of the sexes, my wife, that we live to write and write to live here, and I had better get back to writing before I start waxing poetically about country songs, old hunting dogs and pick-up trucks. Though, I might send you a sawbuck if you picked up on the song and verse in the blog title.
Well, what about Cancun you say, you came here to read about Cancun, Mexico or some such thing, to ease your mind, dream of Caribbean Beaches and mist about breezy palm trees while drowning in Pina Coladas in the sun drenched land of the Maya, amongst the ancient pyramids of the gods, with pterodactyls aloft overhead, before partying with the moon to the techno buzz of Cancun nights. Well, hell, we've got that too, why didn't you say so… ;-)
Cancun, the Week in Review:
Beach Restoration Project

- In Cancun, the local government announced this week that they have awarded the beach restoration project(s) (it also includes beaches on Isla Cozumel and along Playa Del Carmen's coast) contract to a Mexican based subsidiary of Belgian Company Jan De Nul,

Mexicana de Dragados s.a.

The project is expected to start on July 15, 2009 providing that it's environmental impact study is approved and anticipated completion is slated for December 16, 2009. The project will attempt to restore Cancun's beaches in the area between Punta Nizuc to the Punta Cancun area, and includes a 10 year maintenance program. Some folks may remember that it was the company Jan De Nul that provided the short lived restoration of beaches subsequent to Hurricane Wilma in 2006 before yet another tropical storm season unleashed a series of storms that eroded the 2006 beach replenishment project into history. This time, unlike the last replenishment project when local authorities refused to heed contractor Jan De Nul's advice regarding maintenance, there's a ten year beach maintenance plan in place to continually manage beach restoration over the next decade.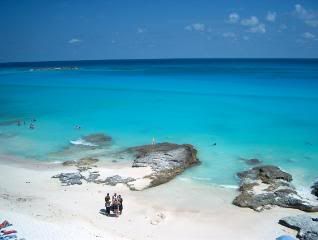 Hotel Occupancy-

The much watched and anticipated hotel occupancy numbers in Cancun are on the rise in a positive sense, typically inching upward towards respectability for the hotel sector in Cancun and all of Quintana Roo after a devastating sequence events, primarily caused by the worldwide swine flu scare A(H1N1) and continued fallout from publicity over violence stemming from both warring drug cartels and the Mexican Government war on same. The occupancy numbers in Cancun are near 55% for mid June rebounding from a disastrous May period that saw occupancy drop to 20% and force the closure and consolidation of a handful of hotels. While 55% isn't anything to cheer about (numbers for the same period last year were 81%), most major hotels can at least balance the books when numbers are in the 50-60% range which encourages employment and the return to work of thousands of laid off employees.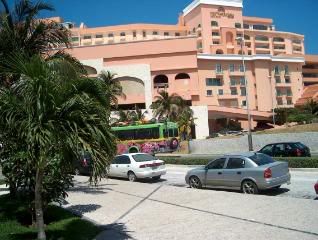 Swine Flu -

To date there has been 71 confirmed cases of swine flu A(H1N1) in Quintana Roo, Cancun's home state in Mexico with zero fatalities. Worldwide there's been at least 35,938 cases confirmed with 163 fatalities in 76 countries. The World Health Organization raised their health warning level to "6″ over the past week indicating the flu had met all requirements for a worldwide pandemic in its spread. The good news thus far is that for most people who will come down with swine flu related illness, the strain is relatively mild in most healthy people and poses only a minor threat at this current evolution of the strain, hopefully, it will continue to remain that way. The WHO has not issued any requests for bans on international travel. The United States leads the world in confirmed cases with at least 17,855 people confirmed to have been infected with swine flu. For the record, the swine flu is reported to be on the down swing in Mexico currently, Mexico reporting a total of 6,241 cases to date since the April outbreak.
Cancun on Sale -

For those looking to book a Cancun Vacation these days, prices are typically exceptionally good as is airfare due to low occupancy rates in the region. Most major resorts are offering deeply discounted rates in an attempt to bring tourists back to the beach mecca and those savings are being passed along to major retailers and travel agencies. Visitors will also find many local tour operators offering discounted rates for opportunities to visit places like Chichen Itza, Xcaret, Isla Mujeres and Tulum. If your looking for the big bang beach vacation that's easy on the wallet, there may not be a better time to book.
(Courtesy of Cancun.travel)
We'll leave you with one of our favorites in the Island Collection, a YouTube video by rodopchanka featuring the music of Enya doing "Caribbean Blue". This is one of those laid back beautiful songs that echoes the Caribbean video footage attached, enjoy.
Leave a Reply